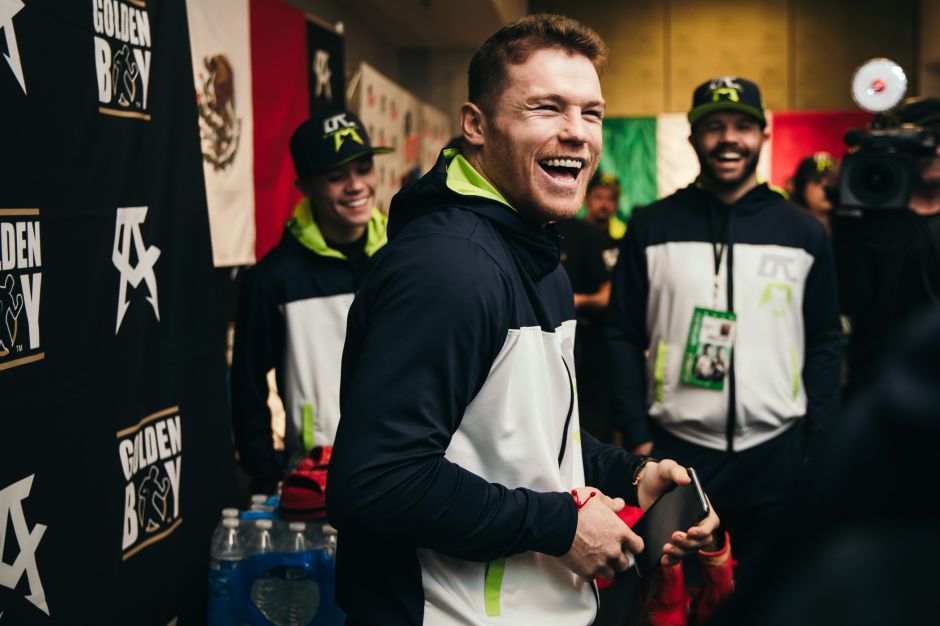 Saúl Álvarez se ha ganado el total respeto de Floyd Mayweather Jr.
Foto:
Amanda Westcott/DAZN / Cortesía
¿Quién es el peleador número 1 del mundo libra por libra? La pregunta más popular del boxeo fue respondida este jueves por quien fue durante la mayor parte de su carrera el indiscutible No. 1, Floyd Mayweather Jr.
En una charla con Stephen A. Smith y Max Kellerman para el programa First Take de ESPN, Mayweather respondió así a la pregunta de quién cree que es el mejor libra por libra del momento:
"Canelo ha hecho algo increíble al subir a peso semicompleto y convertirse en campeón… yo ni siquiera pensé que pudiera subir tanto de peso, pero lo hizo. Pero en este momento tengo que poner a Terence Crawford como número uno".
You know it's real when he puts Bud over Tank.. Floyd Mayweather still ranks Terence Crawford @terencecrawford as the #1P4P fighter in the world.. From ESPN all the to Undefeated Hall Of Famer Floyd Mayweather you guys are looking at the "Best Boxer Alive"! Certified🤫 #Husker pic.twitter.com/iHcB0vSUED

— Huskers World (@HuskerWorld402) October 29, 2020
El mexicano Álvarez, de 30 años, tiene un récord de 53-1-2 con 36 KOs y tiene campeonatos de peso mediano (160 libras) y supermediano (168) avalados por la Asociación Mundial de Boxeo (AMB). Esa solitaria derrota se la propinó el propio "Money" Mayweather en 2013.
En su más reciente combate, el pasado 2 de noviembre, noqueó a Sergey Kovalev para ganar el título semicompleto de la Organización Mundial de Boxeo (OMB), el cual luego quedó vacante.
El estadounidense Crawford, de 33 años, ostenta foja perfecta de 36-0 (27 KOs) y es el campeón welter de la OMB. El originario de Nebraska regresará al ring el 14 de noviembre para medirse a Kell Brook en Las Vegas.
Mayweather aprovechó la ocasión para promover a su boxeador Gervonta Davis, quien enfrentará al mexicano Leo Santa Cruz este sábado por dos títulos mundiales, diciendo que "Tank" debe estar entre los 10 mejores libra por libra, y acusó a ESPN de exagerar en elogios para los peleadores que transmite.
Esto último respecto a Vasyl Lomachenko y Teófimo López, quienes se enfrentaron recientemente con gran victoria para el neoyorquino.
Floyd Mayweather on ESPN First Take "You guys are biased on ESPN" #boxing | #boxeo pic.twitter.com/hkbYjNOHou

— The Koncrete Jungle (@TheKJungle) October 29, 2020
Un combate Davis vs. López parece estar en el horizonte, aunque Mayweather dijo que quiere que su peleador tenga una batalla más después de la del sábado antes de un megacombate con el estadounidense de sangre hondureña.
TE PUEDE INTERESAR:
Mike Tyson reveló su lista de los mejores boxeadores del momento
Davis vs. Santa Cruz es una gran pelea, pero el precio del PPV es de Halloween
"Golden Boy Promotions falló": Canelo Álvarez presentó de nuevo su demanda