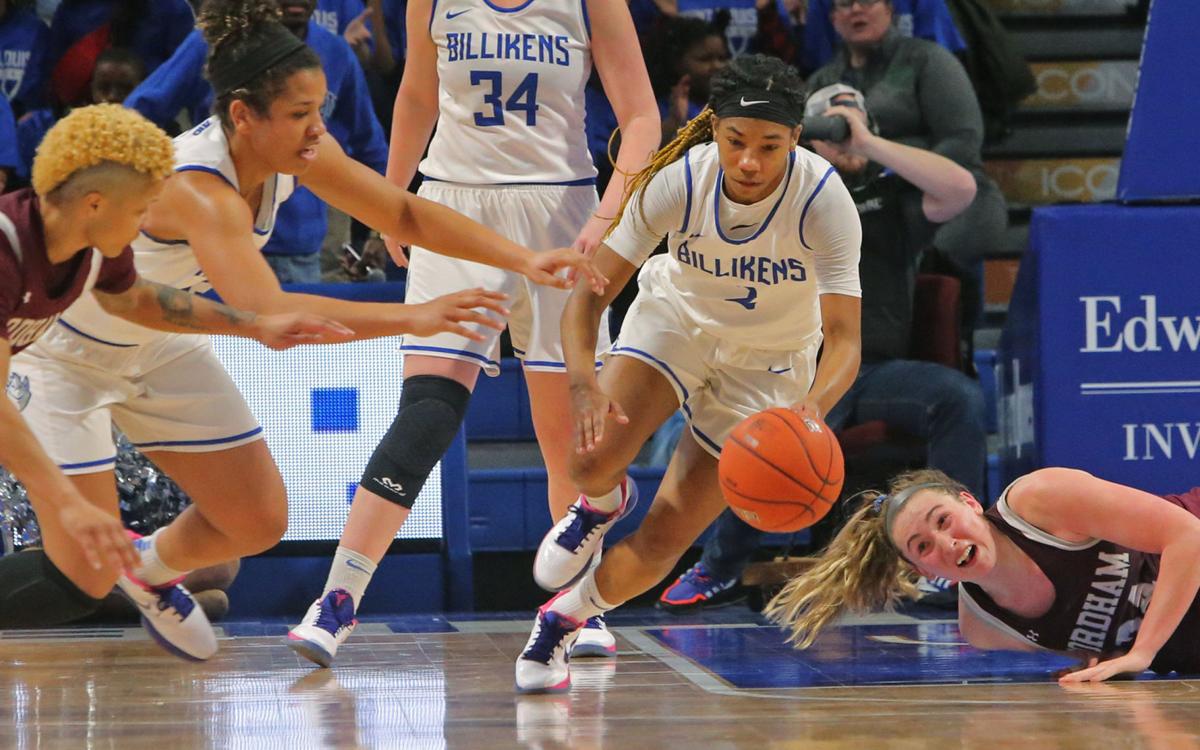 Coach Lisa Stone entered new territory with her players this week when the St. Louis University women's basketball team returned to practice after a two-week quarantine.
After spending 14 days sequestered in their rooms, the Billikens had five days to prepare for their season opener against Mizzou on Sunday at Chaifetz Arena.
Not ideal but better than a lot of the options.
"It's a bit risky, even playing Sunday, but the kids want to play and they're chomping at the bit to get back," Stone said. "Cardiovascular-wise, I think we'll be fine. We just have to get our touch back. They're young kids and they'll bounce back. We were sailing along really well."
The team had three positive COVID-19 tests, and all of those players will be available for the game. However, one roommate who was exposed — someone Stone called a key player — will remain in quarantine and miss the opener.
The coaching staff did what it could to keep the players active via video conferencing during their 14 days away from practice.
An assistant coach put them through an intense workout one day. Players used backpacks and other heavy objects to do weight lifting three times each week. They did yoga.
Stone also held games of "playbook hangman" by giving players plays and allowing them 30 seconds to diagram and then explain the scenario in detail.